Introducing My Paper Pumpkin! It's a Magical Paper Escape Every Month!
Sweep away the mundane-your creativity carriage awaits!
I'm Paper Pumpkin . . .
I come to your door each month (a fully decked-out creativity carriage). I'll help you to escape your life with some paper fun.
I come in a sweet box, but you'll really love what you find on the inside:
All the stamps, ink, paper, and accessories to create pinable projects. Create stuff like cards, journals, décor, and more!
Paper Pumpkin by Stampin' Up! is a new monthly kit program that anyone (even you) can enjoy!
Here's what you'll find when you open your Try-It Kit box: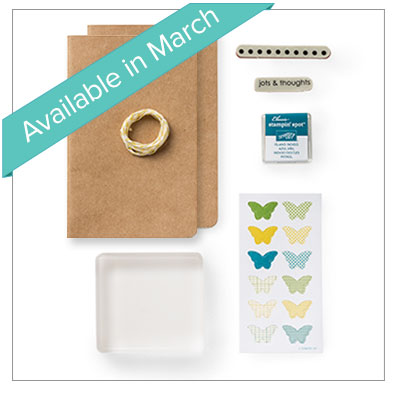 Afraid of commitment? Too much pun'kin for you to handle? You can try me and I'll visit just once
(But I know you'll want me to come back every month.)
• I'm $16.95 (plus shipping).
• I've got all the stamps, ink, paper, and accessories to create beautiful projects.
• I'm all cut, measured, and ready—with instructions included. (Don't worry, I'm easy.)
Here's the finshed journal:
If you decide you like the Try-It Kit and want to join, here's another example of what will come to your door: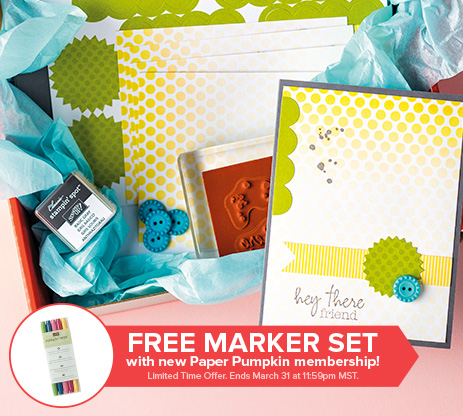 And the finished project:
What an incredible way to be creative on a budget and take the guesswork out of color matching and designing when your brain is stumped! These kits have everything you need to create beautiful handmade professional-looking projects. And best of all, they get delivered straight to your door each month! What are you waiting for?
Sign up today
!!!